Close out the summer with fun, Labor Day recipes that are perfect for any gathering!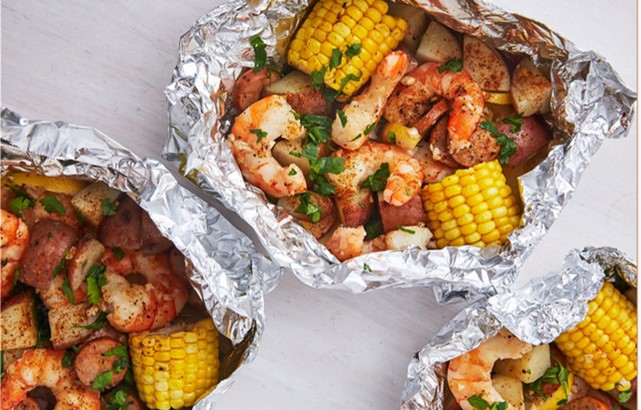 Easy Grilled Shrimp Foil Packets

Mix up your typical Labor Day menu with a delicious shrimp boil - individually packaged!

Serves 4
Adapted from Delish
Ingredients
1 1/2 lb. large shrimp, peeled and deveined2 cloves garlic, minced

2 smoked andouille sausages, thinly sliced

2 ears corn, each cut crosswise into 4 pieces

1 lb. red bliss potatoes, chopped into 1-in pieces

2 tbsp. extra-virgin olive oil

1 tbsp. Old Bay seasoning

Kosher salt

Freshly ground black pepper

2 tbsp. freshly chopped parsley

1 lemon, sliced into thin wedges

4 tbsp. butter
Directions
Preheat grill over high heat, or preheat oven to 425°. Cut 4 sheets of foil about 12 inches long. Divide shrimp, garlic, sausage, corn, and potatoes evenly over the foil sheets. Drizzle with oil, then add Old Bay seasoning and season to taste with salt and pepper. Toss gently to combine. Top each mixture with parsley, lemon and a tablespoon of butter each.
Fold foil packets crosswise over the shrimp boil mixture to completely cover the food. Roll top and bottom edges to seal them closed.

Place foil packets on grill and cook until just cooked through, about 15 to 20 minutes (or transfer to oven and bake for 20 minutes).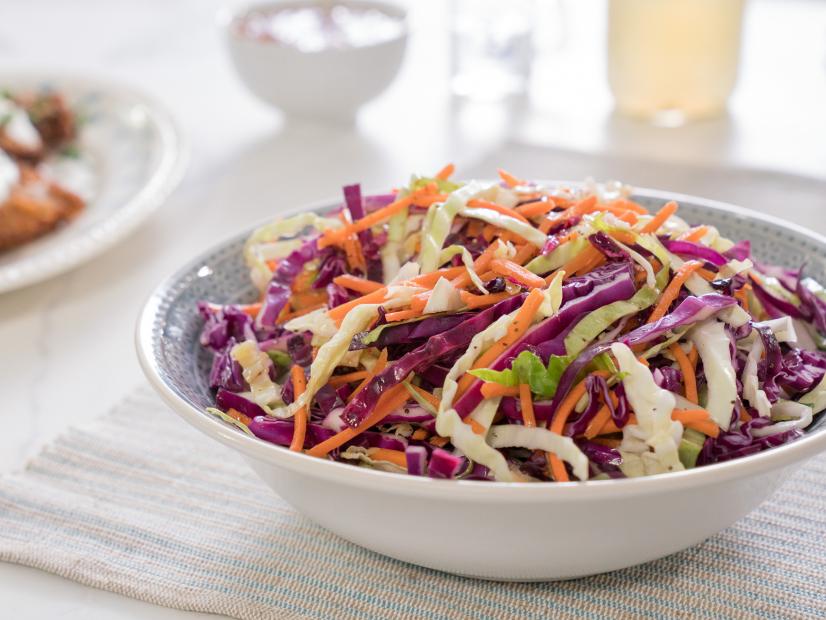 Rainbow Coleslaw

Bring a burst of color to the holiday with this zingy salad!

Serves 4-6
Adapted from Food Network

Ingredients
2 tablespoons apple cider vinegar
1 tablespoon honey
3 tablespoons extra-virgin olive oil
1 teaspoon whole celery seed
1/2 teaspoon kosher salt
1/2 teaspoon freshly ground black pepper
2 large carrots, julienne
2 cups shredded green cabbage
2 cups shredded purple cabbage

Directions
Combine the apple cider vinegar and honey in a large mixing bowl and whisk until combined. While continuously whisking, slowly pour the olive oil in to emulsify the dressing. Sprinkle in the celery seed, salt and freshly ground black pepper and stir to combine.
Add the carrots, green cabbage and purple cabbage. Toss with the dressing and transfer to a serving dish.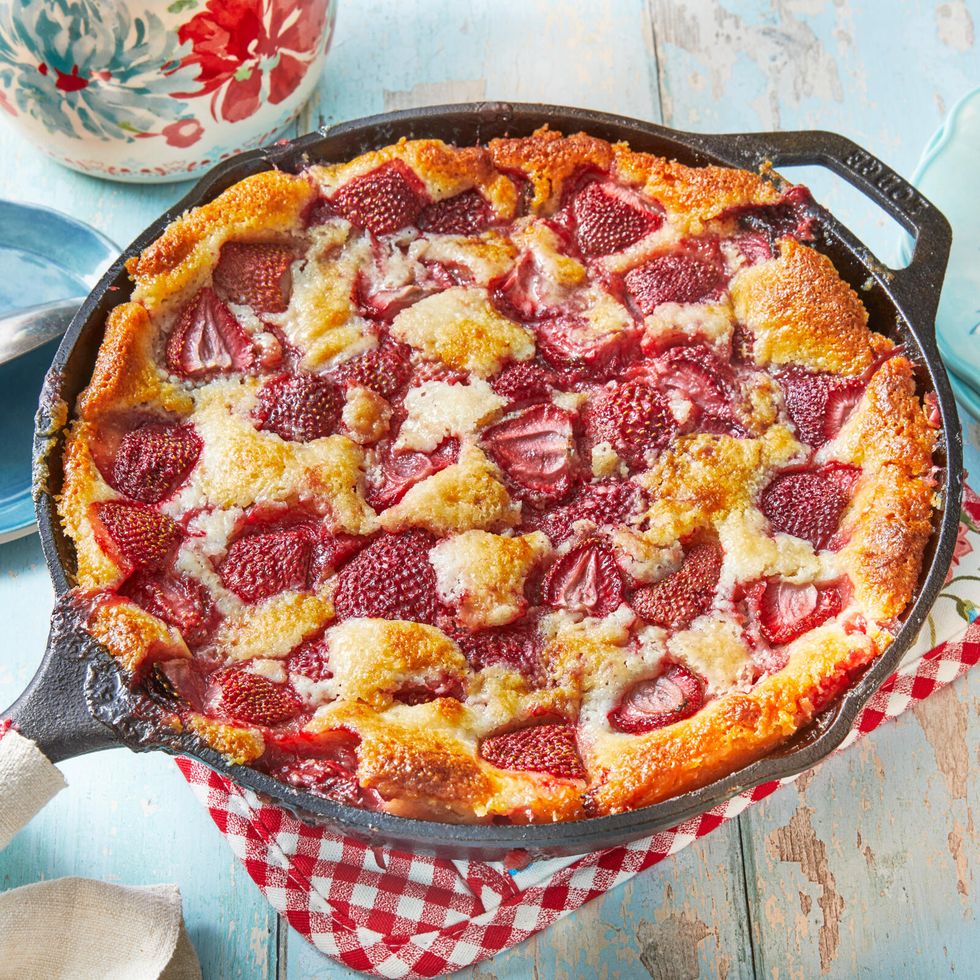 Strawberry Cobbler

Add a sweet treat to your holiday with an easy, fruit-packed cobbler!

Serves 8-10
Adapted from The Pioneer Woman

Ingredients
1stick salted butter (1/2 cup)
1 1/4 c. granulated sugar, divided
1 c. self-rising flour
1 c. whole milk (or dairy-free alternative)

2 tbsp. cornstarch
2 lb. strawberries, halved (about 6 1/2 cups)
1 tbsp. fresh lemon juice
Vanilla ice cream, for serving

Directions
Preheat the oven to 350°. Add the butter to a 10-inch cast iron skillet; place in the oven for 5 minutes or until the butter is completely melted, swirling the pan occasionally. Remove from the oven and set aside.
Whisk together 1 cup of the sugar with the flour and milk in a medium bowl. Whisk together the remaining 1/4 cup of sugar and the cornstarch in another medium bowl. Add the strawberries and lemon juice to the cornstarch mixture, stirring to combine.
Pour the batter into the melted butter in the cast iron skillet; do not stir. Spoon the strawberry mixture and any juices left in the bowl evenly over the batter, without stirring.
Place the skillet on a foil-lined baking sheet and bake on the middle oven rack until golden brown and bubbly, 60 to 75 minutes. Let cool on a wire rack at least 15 minutes before serving with vanilla ice cream, if you like.
Boozy Orange Julius

Orange Julius, but make it grown up!

Serves 4
Adapted from Delish

Ingredients
1 c. milk (or dairy-free alternative)

1 tsp. vanilla extract
1 6-ounce can frozen orange juice concentrate
1/3 c. sugar (or sugar substitute, check package for equivalence)
1 1/2 c. ice
4 oz. vodka

Directions
Combine all ingredients in a blender.
Blend until slushy.
Serve immediately.